2021-2022 Graduate Academic Catalog
[ARCHIVED CATALOG]
Mark and Huldah Buntain College of Nursing
---
A Word from the Dean:
The Buntain College of Nursing holds true to our core values and offers an environment where the Christian faith is purposefully integrated throughout our curriculum.
Our commitment is to provide our graduate students with a practical and applicable education that impacts the profession of nursing locally and internationally. Graduates of our program are prepared to tackle the changing healthcare landscape as the next generation of change agents, innovators, and leaders.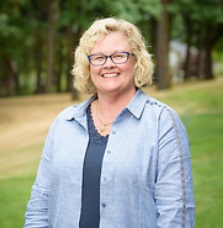 - Erin-Joy Bjorge, DNP
Dean, College of Nursing
Nursing
Master of Science Nursing
---