A Word from the Dean:
To meet the church's current and future needs, ministry must be both biblically authentic and culturally relevant, and preparation for Christian ministry must be as thorough as possible and of the highest caliber possible.
The College of Ministry at Northwest University seeks to meet this need by offering continuing in-service education at the master's degree level for those who are engaged in ministry – pastors, evangelists, missionaries, educators, counselors, and lay workers. We also do an excellent job equipping adults for a second career in ministry and non-profit organizational leadership.
Ministry involves the person of God communicating a divine message to people to achieve divine ends. Those who minister for God must know Him intimately, must be able to exegete His Word accurately, must understand and appreciate the context in which they minister, and must comprehend God's eternal purpose and be able to relate it to the church and ministry.
These M.A. programs integrate academic experiences, spiritual formation activities, and skills development to enhance intellectual, spiritual, personal, and functional readiness for effective ministry leadership. Our overarching goal is to equip Kingdom leaders for effective service.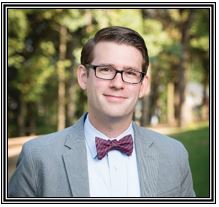 - Joshua Ziefle, Ph.D.
Dean, College of Ministry
Certificates
College of Ministry
Master of Arts
Master in Ministry
Master of Arts in Ministry Leadership / Master of Business Administration
Master of Arts in Ministry Leadership / Master of Arts in Teaching
Master of Arts in Ministry Leadership / Master of Education